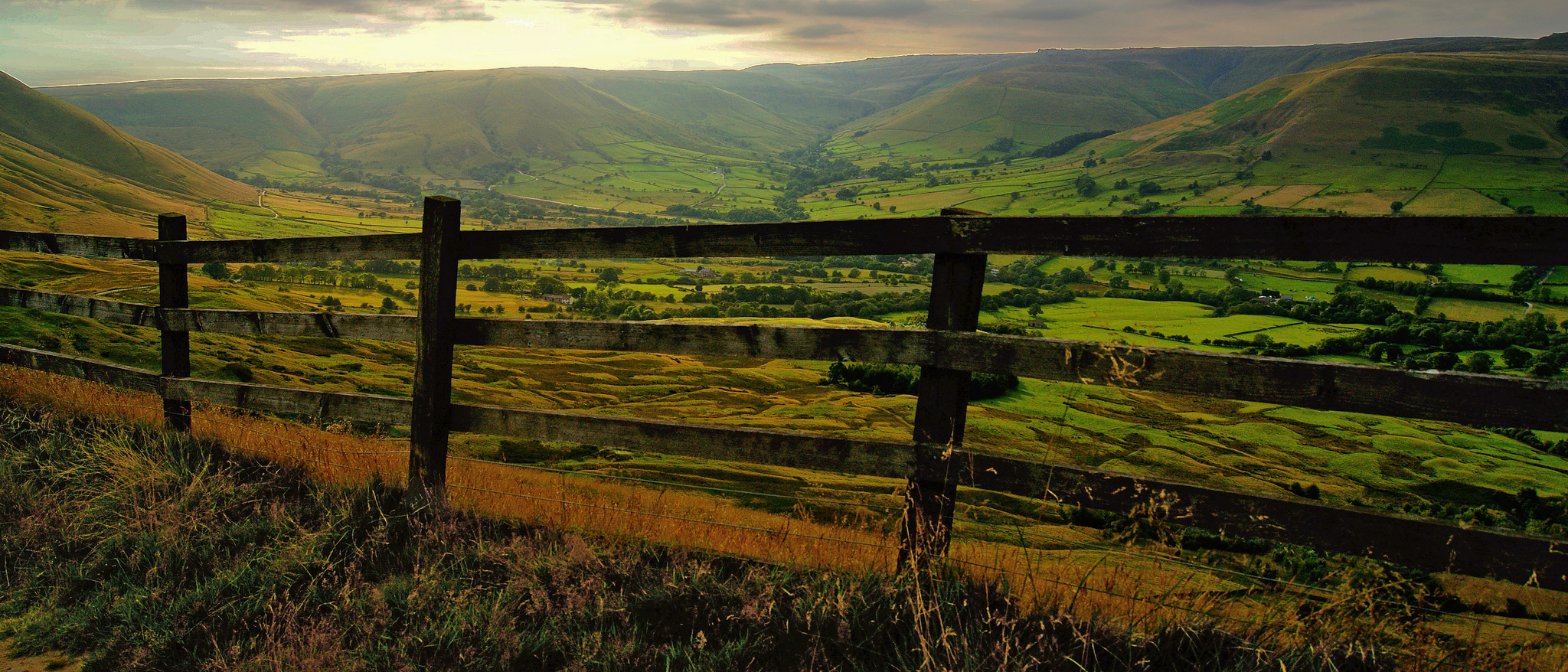 Fence with a view by Simon Harrod (CC-BY-2.0)
Manchester, home to GUADEC 2017, is located close to areas of outstanding natural beauty. The Peak District national park is just a short train ride away and offers stunning scenery, fantastic outdoor activities and cosy country pubs. The GUADEC organising team is keen to ensure that those visiting the UK for this year's conference have the opportunity to see this special area during their stay.
A group trip to the Peak District will be held during the final days of the GUADEC Unconference (the exact date will be announced closer to the time, so that weather forecasts can be taken into account). All conference attendees are welcome to participate. Guided walks through beautiful Edale will be held, with a range of routes available to suit different abilities. The walks will end at a countryside pub, where there will be opportunity to enjoy a drink while taking in fine views of Edale valley.
More details will be provided during the Unconference. GUADEC attendees who are interested in going on the trip should bring comfortable footwear (trainers with decent grip will be sufficient for most walks; however those with walking shoes or boots might want to bring them, particularly if they want to do one of the more strenuous walks) and a waterproof jacket.